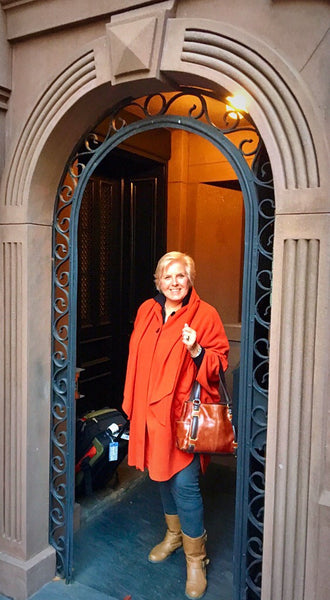 Meet Carmel's Artist, R. Carol Skinner
Indiana's own R. Carol Skinner is well known in the Indianapolis area, specializing in Oil Paintings, including representational, as well as abstract art, and has developed her own style of Oil Etching.  Skinner has transitioned from architectural and landscape representational art, to more modern, abstract art in the last several years due to a desire to express her art in a new way.  
The artist has worked with various interior designers over the years.  She has an appreciation for upscale furniture and room interiors.   Furthermore, many interior designers have chosen her artwork to complement their room designs.
She is especially well known in the Carmel, Indiana area just north of Indianapolis, and has recently been featured in the Legends of Carmel book as well as other local publications.  Additionally, she has taught her techniques at the Indianapolis Art Center for 23 years, and independently teaches Plein Air locally in the Indianapolis area, and creates commissioned art work.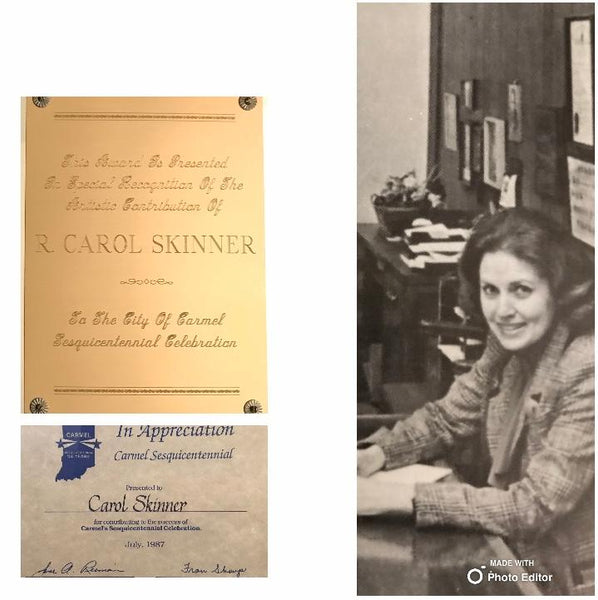 Carmel's Artist
Mayor Jane Reiman was Carmel's first female mayor from 1980-1987, serving the citizens of Carmel for 2 terms. Mayor Reiman refers to R. Carol Skinner as "Carmel's Artist" due to her long-standing dedication creating art for the City of Carmel. R. Carol Skinner is a charter member of the Carmel's Art Council, as well as former President and charter member of the Carmel Clay Historical Society, while producing many pieces of art on behalf of the City of Carmel.
Photo credited to the Indianapolis Monthly Magazine Supplement, 1987
CLICK ON EACH PAINTING TO KNOW THE STORY BEHIND THE ART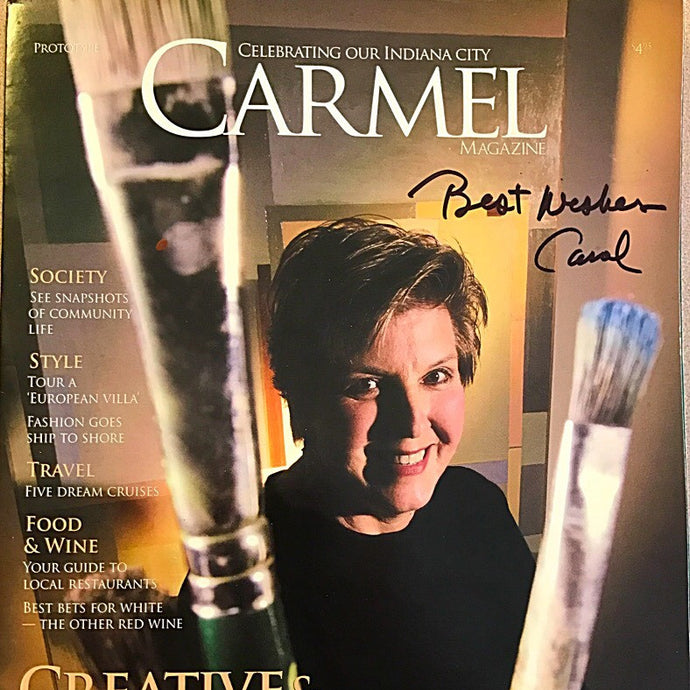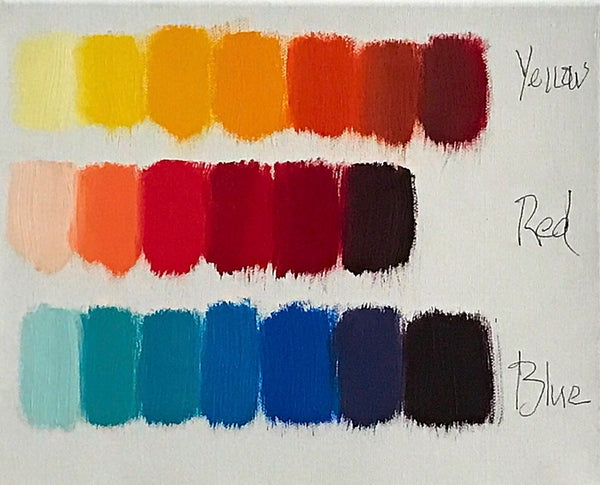 Color
"The soul becomes dyed with the color of its thoughts"
-Marcus Aurelius
Watercolor of Home/Business
Have a personalized watercolor or pencil drawing of your home or business created.  Many people have given a gift to friends or loved ones of their homes.  Realtors often ask the artist to create renderings of their home/business for their clients.   Contact artist for pricing and next steps.
Here are some examples: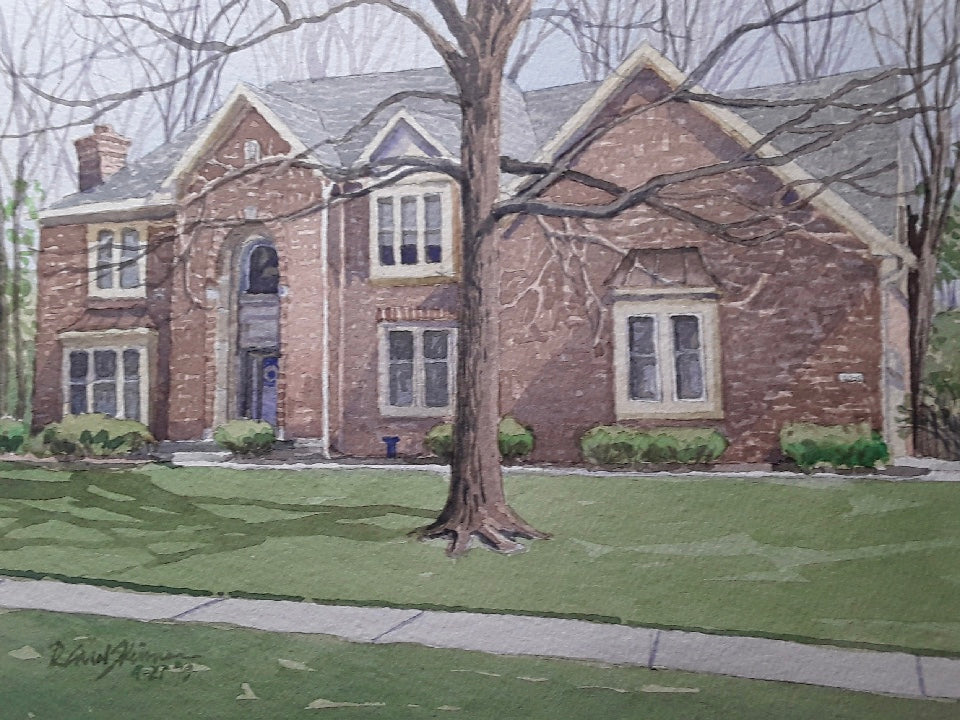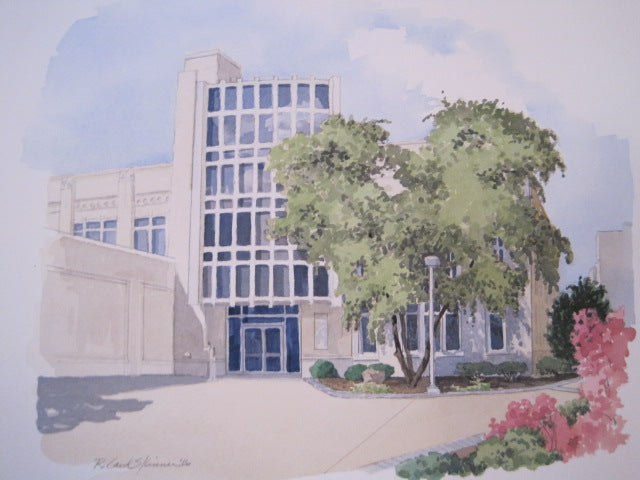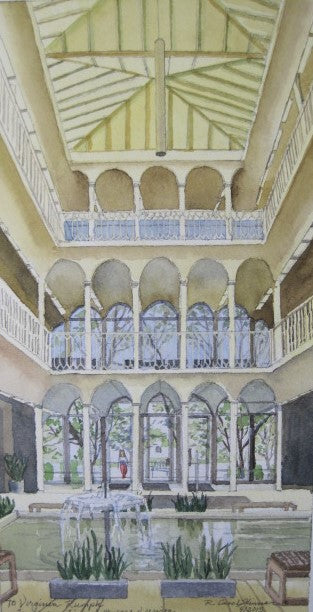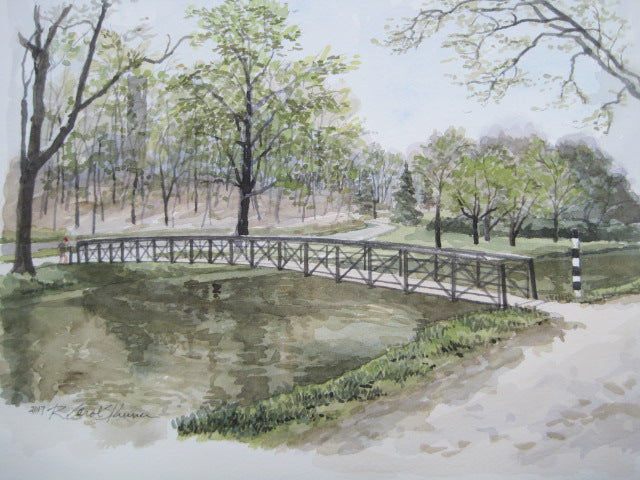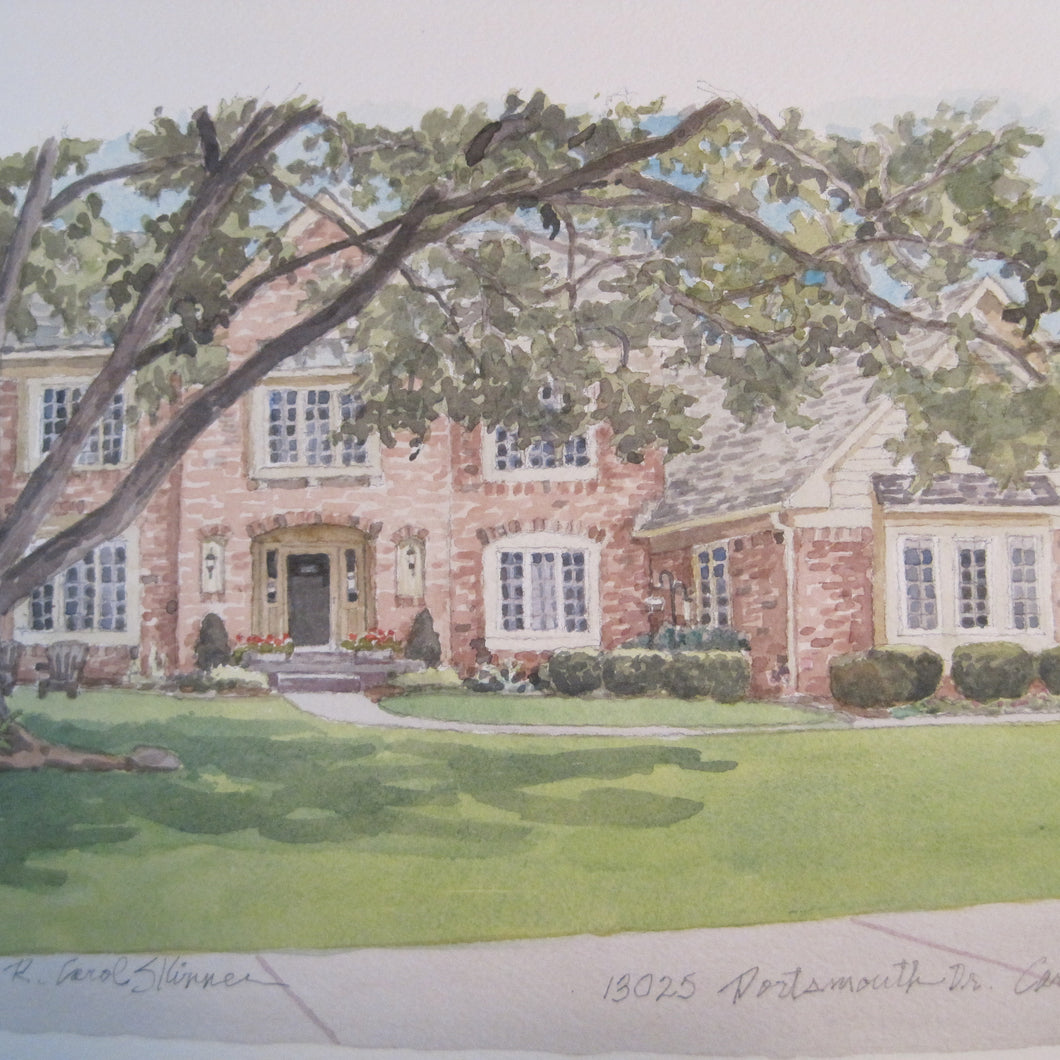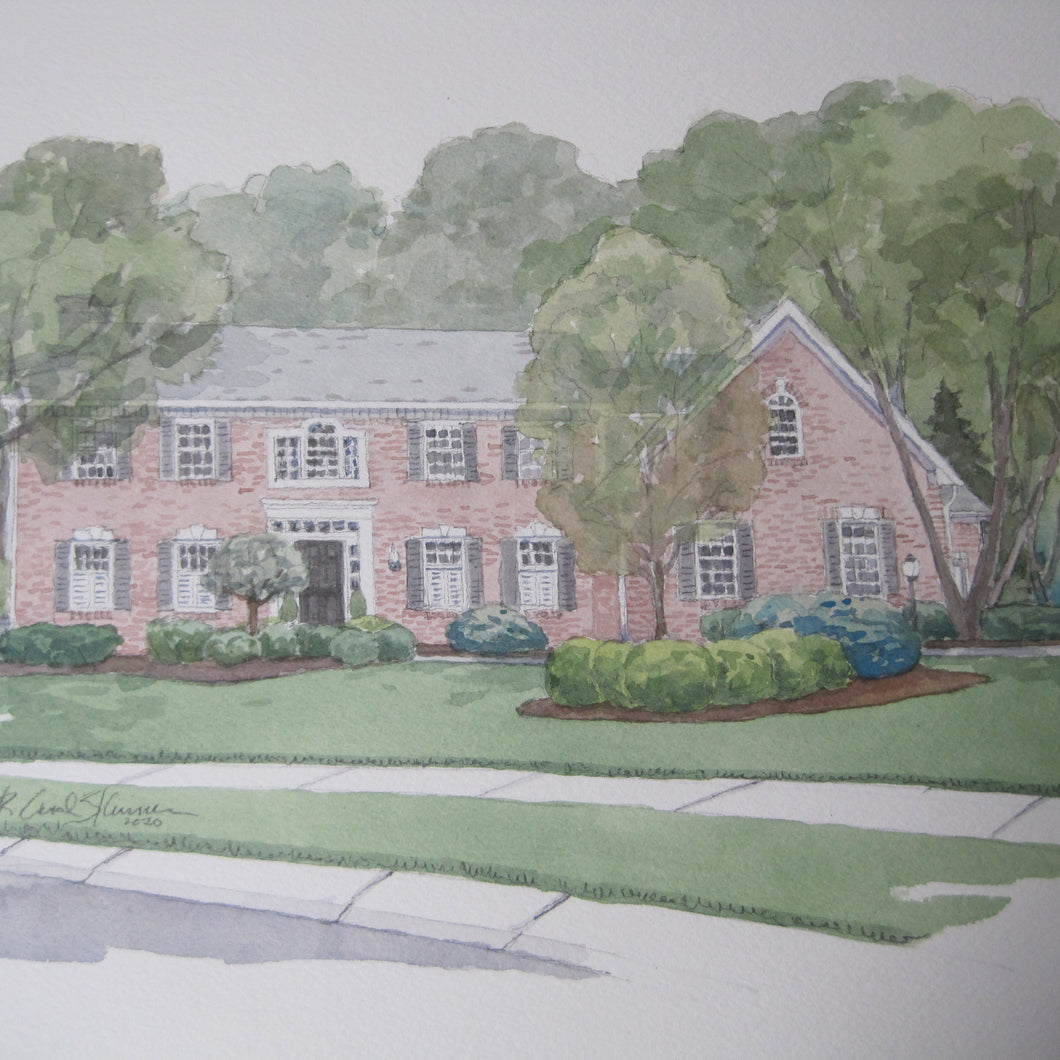 Prints & Past Works of Art
Coloring Pages (Carmel Arts & Design District)