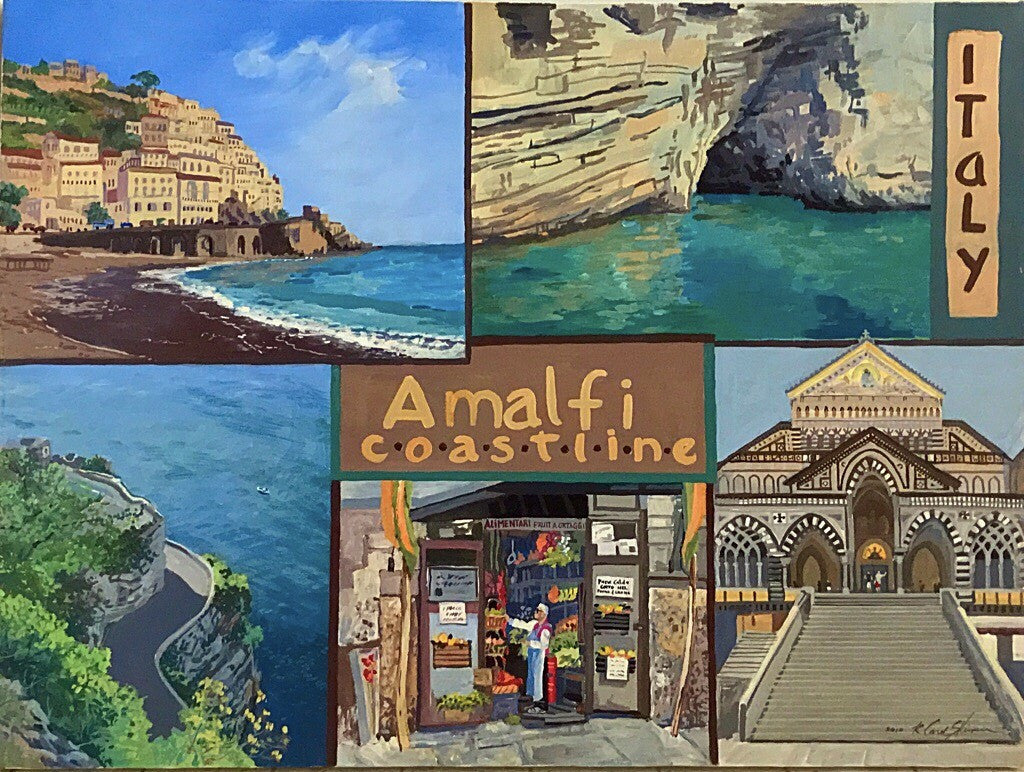 Amalfi Coast
Regular price $1,250.00 Sale
The artist wanted to highlight the different areas along the Amalfi coast in a composite form.  By having different images along the coastline brought together, it reminds vacationers of those special places along the coast in Italy. 
18" X 24" Original Oil on canvas, unframed (2010)
*Do you have a favorite vacation destination that you want the artist to paint?  If so, contact the artist to have a composite made.